what we do
for organisations and people
leadership development and talent management
target group
Senior, Middle, First Line Managers and 'Managers to be'.
design
Multi-module and mult-platform programmes usually delivered across 6 to 18 months, or single module utilising hybrid delivery solutions.
content
Leadership and Management skills as defined by our clients.
first, we listen
It is key that we fully understand our clients and their needs including the participants' challenges, the corporate culture and specific competency requirements. Then we work with you to design an impactful programme based on our experience, knowledge and capability to create meaningful and extraordinary learning experiences. Our international clients appreciate our blend of competence, pragmatism and creativity and the way we genuinely care about everyone we work with.
form follows function
We shape our leadership and talent development programmes to suit your human resource development needs. For instance, a one-off workshop, a full week programme or a multi-module programme spread over 9-18 months.
Delivery is through a range of options including workshops "in person" or facilitated remotely on your preferred platform (Zoom, Teams or Skype typically), webinars, individual coaching, group or peer coaching, video podcasts, and the use of workplace assignments and business projects.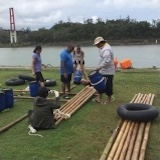 achieving sustainable results
We strongly believe that the most sustainable results for developing leaders are achieved by maintaining the momentum for learning over an extended period. It provides more effective implementation in the workplace and gives you better return on your investment. Packaging the content in easily digestible modules, spiced up with space for self-reflection and trying it out in practice (with support) is our recipe for success. Participants benefit from the learning created by the practical application in-between modules and the systematic follow up through, for example, peer group work and mid-term coaching.
caring approach
We are always there for "our" participants, providing a friendly ear, feedback, encouragement and challenges between modules throughout the entire programme and beyond. We are available for them to speak to at any time after the programme, as though we were in the same organisation, at no charge.
bringing it to life
Our starting point when designing a programme is our wealth of individual tools and approaches: our core classics, our tools for insight generation and our ability to create extraordinary experiences. Then we combine, adjust, evolve and supplement these as needed to create a unique experience that goes way beyond teaching theoretical models and tools.
target group
Managers at any level (or senior experts) with a leadership development or support need in their current role or preparing them for their next role.
design
In person and online with an option for feedback from shadowing and on the job observation.
content
Focus on individual learning objectives, developmental needs, leadership skills and further aspiration as required. 
supporting relationships
Our success is because we build trusted relationships with people and we genuinely care about their development. Coaching is a key part of our portfolio, delivered as a stand-alone offer or as part of a larger development programme. It provides an opportunity to reflect and to build on strengths, adjust habits that might not be helpful, break through limiting beliefs and overcome challenges. Our team has extensive experience in business leadership roles and can relate to the challenges that you and your people face.
coaching & mediation
Workplace disputes can occur at all levels: peers, managers and teams, however, most of the time things can be sorted out quickly with mediation. When such disputes are affecting relationships and, or performance it is important to rebuild trust as quickly as possible. As a first step in our mediation process, we create a safe and confidential space for everyone involved to be heard. In our professional and caring way, we facilitate the discussion to reach an agreement and decide on the way forward together.
preparing for impact
We make sure the chemistry works by starting with an exploratory 'getting to know each other' session. Only if both parties are comfortable (better still, slightly uncomfortable to provide the right degree of challenge) then we go ahead and agree the objectives for the coaching. Drawing on a broad set of tools for insight generation we explore development priorities, agree on frequency and approach (in person or remotely) and get to work.
ensuring sustainability
Reviewing progress every 4-5 sessions provides a focus for delivering results and avoids the danger of people becoming dependent on the coaching as an alternative to talking with their line manager.
team building and team development
target group
Teams that are seeking to improve their effectiveness, performance and collaboration.
design
One to multi-day interventions with structured follow-up and utilising hybrid delivery solutions.
content
Diagnostics (if needed), co-design and development intervention on identified issues.
high performing teams
We are often invited to help teams be more effective and move towards high performance. We work with you to shape a set of interventions, including specific skills training to achieve a higher level of understanding, collaboration and improved performance.
early engagement
Starting with a research phase we talk with each team member to surface and understand the different views and perspectives. This enables team members to feel engaged in the process, builds trust with the facilitator and improves the effectiveness of subsequent interventions.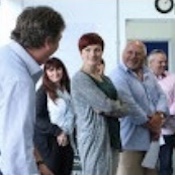 bringing it to life
Using our experience, creativity and a wealth of knowledge and expertise we create extraordinary team building experiences. Appropriate profiling tools help team members gain a better understanding of themselves and their colleagues, while an element of fun breaks down barriers enabling people to talk more openly about the more difficult issues impacting the team. We then add components as required including self-awareness, wellbeing and specific skill-based training.
organisational development
target group
Departments or entire organisations going through business transformation projects.
design
Development and delivery of a tailored set of interventions to manage change process.
content
Individually tailored support for change programmes covering all aspects of organisational development, ranging from specific need workshops, upskilling, overall monitoring and reporting, and shaping of the communication approach. 
your internal resource
Across the full spectrum of organisational change, working as an extension of your internal team we provide our specialist expertise and capacity as required, genuinely caring about the people and the organisation.
Our expertise in change and programme management supports your business change projects with analysis and research interviews, design of interventions, facilitation, delivery of relevant workshops, regular monitoring, upskilling of internal teams and drafting of communication briefs.

target group
Senior teams working on topics like vision, strategy, corporate culture.
design
One to multi-day workshops.
content
Shaping of workshop format, required preparation and facilitation of workshop.
the dolphinblue difference
Working with you we will develop and facilitate workshops for senior leadership teams. From business updates and decision making to formulation of vision and strategy, objectives can be as varied as our clients! Having dolphinblue as an external facilitator enables the team leader (often the CEO or MD) to take a full and active part rather than chairing. We can also contribute tools and techniques to ensure a fruitful workshop discussion and ask the questions that others might not.